Our Intention
Our team (small yet mighty!) is all about helping you create more joy, self-love and ease in your life.
From our weekly Feel-Good Friday Notes to our EveryDay Happy Show podcast and Instagram posts and stories, everything we do is designed to help you be happy, feel fulfilled and experience more ease in your every day. Not to mention – make you laugh, smile and love even more!
Sign up for our newsletter and join us on Instagram @EveryDayHappy.Life.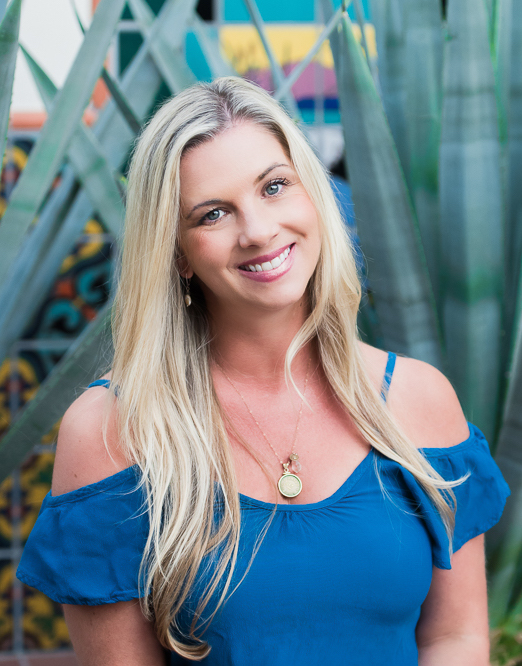 Meet Founder Emily Florence
Hi, I'm Emily Florence and I'm the founder of EveryDay Happy (formerly known as Savvy Miss) which is honored to be named a Forbes Top 100 Website for Women. I'm also the host of the EveryDay Happy Show podcast, a certified life, life purpose and business coach, a writer, and a former entertainment publicist and journalist.
I'm a puppy mama to the silliest lab on the planet named Harper, who you've probably seen quite a bit of if you hang out with me on Instagram. (And yes, I may be a bit biased!) I'm a lover of green tea, a travel enthusiast, a grateful optimist and a huge fan of pretty much all food made with cheese.
I love inspiring and supporting people to create happier, more fulfilled, easygoing lives — and to be kinder to the amazing person staring back at them in the mirror.
I have a Master of Arts in Broadcast Journalism from Emerson College in Boston, a BA in Cultural Anthropology from the University of California at Santa Barbara and a Life Coaching Certificate from the Life Purpose Institute. I'm also thrilled to be the author of three books – two of which will be published next year (the other is buried in the yard – call it practice!).
Prior to becoming an entrepreneur I was an entertainment publicist representing award-winning clients including American Idol, Gilmore Girls, So You Think You Can Dance, Malcolm in the Middle, Bernie Mac and more.
I believe Audrey Hepburn was right when she said, "The most important thing is to enjoy your life, to be happy, it's all that matters." I also believe we're meant to be kind and loving to ourselves.
Thank you for being here. Have a wonderful day!

P.S. To learn more about me and sign up for my personal newsletter click here.