One-on-One Visibility Consulting

One-on-One Visibility Consulting

Welcome!
The number one struggle I hear from fellow coaches, authors, entrepreneurs and small-business owners is how challenging it is to spread the word about their work. So many who I meet feel frustrated and exhausted trying to get clients and customers and create a profitable business.
Others, feel called to play bigger and want to reach higher levels with speaking engagements, book deals and being recognized as leaders in their industries.
Can you relate?
Creating a business, book, product or service and putting your work out into the world takes a great deal of courage, passion and tenacity. No doubt, it will change your life!
I know the pleasures and pains of having your own business. I also know we don't have to sacrifice sleep, health or sanity to succeed. It's not about luck, or even how hard we work, as much as it's about passion, approach and making smart choices.
You deserve to run a successful company with ease. You deserve to boost revenues and sell more of your products and services to the people in the world who will appreciate and value you.
If you feel like you could use help increasing visibility with more calm and clarity, I hope you'll join me for Make it Known!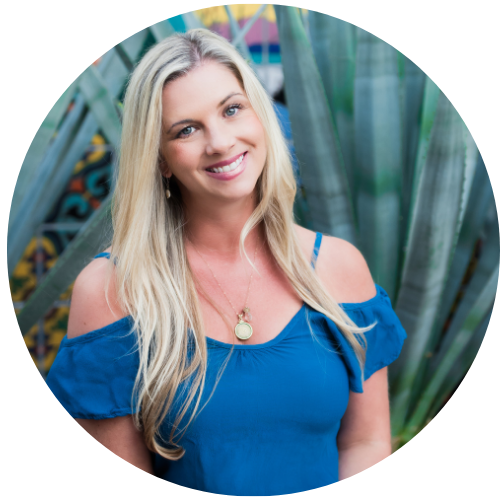 This month-long program with me is tailored to your specific goals and needs.
Together, we'll simplify your marketing efforts and create a manageable action plan so you can not only get the results you want, but also feel more clarity and calm.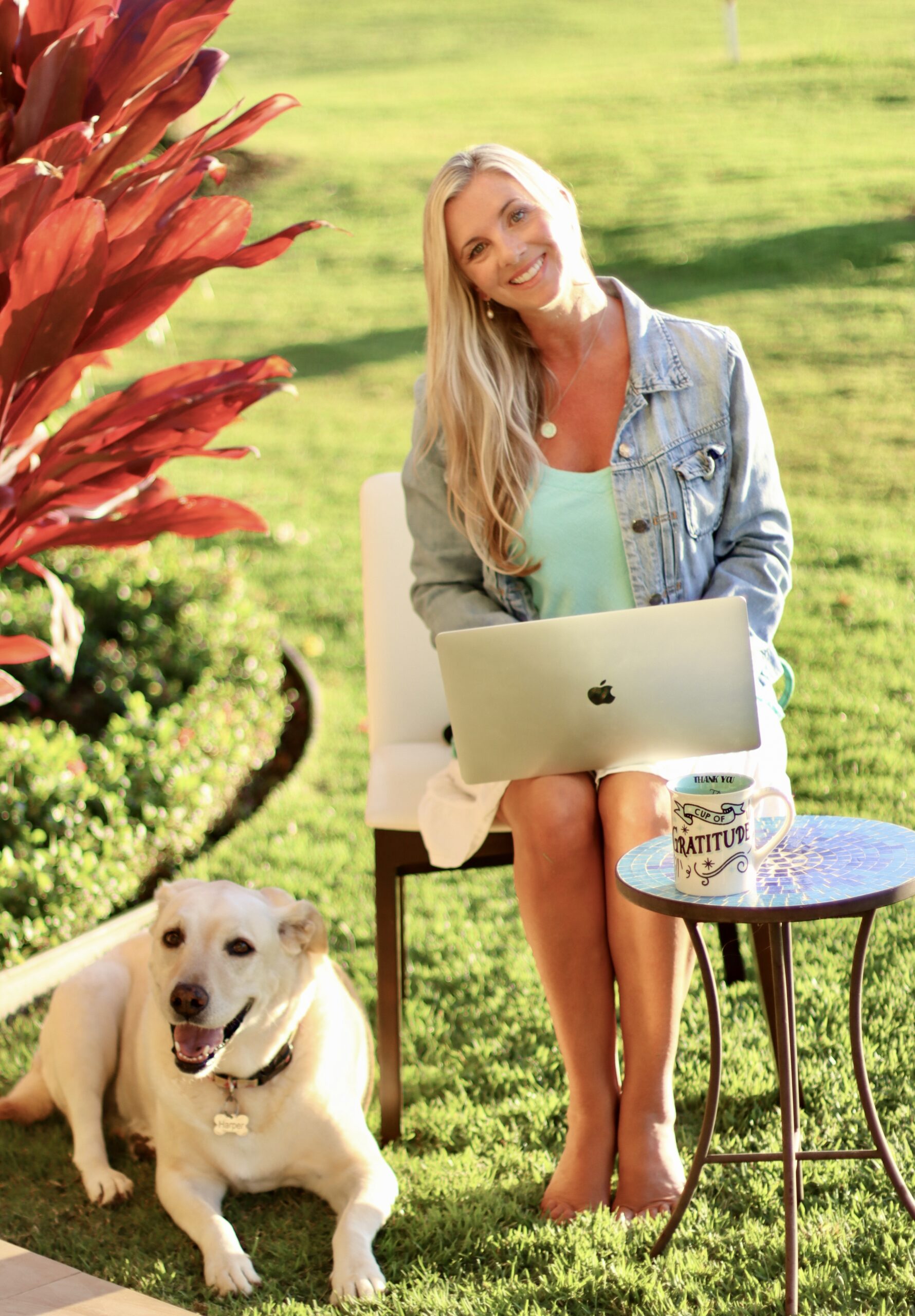 Emily Florence and Harper pup.
Make it Known is a One-on-One program designed to help you create more visibility in your business.
Together, we'll look at your business as a whole and clarify your goals. Next, we'll create a straightforward plan to reach your goals that is clear and measurable. We'll focus on what's most important and aligned with your vision and eliminate any stress, confusion or overwhelm getting in your way and holding you back.
It can be challenging to get the word out about even the best of products and services and you don't have to go it alone. I've helped hundreds of fellow entrepreneurs, coaches, authors and small business owners grow, simplify and scale their businesses and I look forward to helping you too!
Make it Known tailored to your specific needs. It's packed with practical guidance, real tools, strategy and accountability. Plus, a ton of inspiration, positivity and support to help you gain visibility in a way that makes the most sense for you.
Some areas we may cover include:
Clarify your vision and purpose.
Set realistic short and long-term goals and a clear action plan to reach them.
Identify who your ideal client or customer is and how to reach them.
Create a visibility strategy based on what's most aligned with your business and areas of expertise.
Go deep instead of wide and re-focus your time, energy and attention on only what truly moves the needle.
Create more calm in your visibility efforts so you can enjoy yourself and your work even more.
Feel more confident talking about your business or creation.
Create a Healthy Mindset for increasing visibility, reaching goals and experiencing success with more ease. 
PR, Publicity and booking media that works for you.
Successful Email marketing.
Recording podcasts.
Guest Posting for like-minded blogs and media outlets.
Booking yourself as a guest on Podcasts and Radio Shows.
Networking in-person and online.
Simple Social Media that produces results in only minutes a day. (Without having to record an awkward dance or do anything that's not true to you!)
Partnering with like-minded individuals and companies.
Getting on the radar of influencers you align with and having them help you spread the word.
Savvy Online Marketing that's fun and feels good and authentic to you. 
Hosting Webinars, Fireside Chats, Challenges, Workshops, Bootcamps and Other Live Events.
Booking Speaking Engagements.
Out-of-the Box no-cost marketing that's fun and works!


4 1-Hour Sessions with Emily Florence (Phone or Zoom)
Get ready to move mountains with these power hour sessions!
Here, you'll receive strategy, advice, guidance, support and a roadmap for moving forward. We'll address your current struggles and get you on a clear path to increase visibility.
These sessions are packed with practical guidance, real tools, strategy and accountability. Plus, a ton of inspiration, positivity and support.

A Powerful Welcome Workbook
Before our first session, you'll complete a Welcome Workbook designed to help you get clear on exactly where you are in your business so we can dive right in.
This workbook is a powerful way to gain clarity around where you are and where you want to be.

Email Support
If in between our live sessions a question comes up, you want to share a win or you'd like me to review or provide feedback on materials, you'll have email access to me. (Up to 2 hours.)

Ongoing Support
I'm on your team and you'll receive ongoing inspiration, encouragement, support and accountability so you can finally reach your goals and have the business and life you desire.


Introductions, Referrals & Additional Resources
Introductions and referrals: My network of professionals is vast and the people I'm connected with are the real deal. If you desire, I'll connect you with experts who can help in specialty areas or you can partner with.
Worksheets, Tips and Tools. Throughout our time together I'll share with you worksheets, tips and tools to assist you so you can organize and gain visibility with more ease.
Find out my favorite and most valued books, audios, videos and more.
Additional Resources: I'll share with you everything I do in my own business and every behind-the-scenes piece of information that can help you too. I am on your team and committed to helping you!
DIY PR Course. Get full access to my signature program — a step-by-step to get in the media and boost visibility, earn credibility and share your work with the world. ($497 value.)
Total Cost: $2,500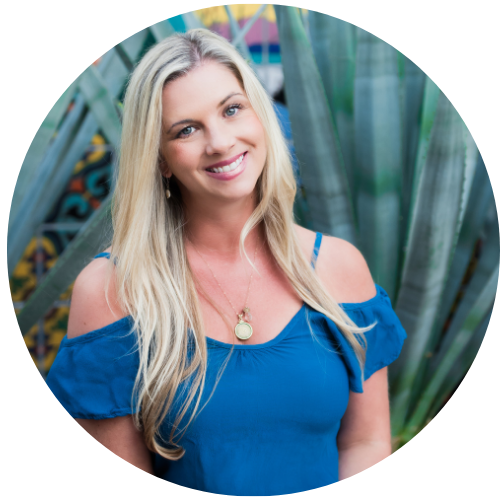 Quote I live by:
"Go confidently in the direction of your dreams. Live the life you've imagined."
– Thoreau
Hi, I'm Emily Florence and I'm an author, the Founder of EveryDay Happy and host of the EveryDay Happy Show podcast. I'm also a Publicity & Visibility Consultant and a Certified Life Coach helping people create more happiness and ease in their businesses and lives.
I have a Bachelor of Arts in Cultural Anthropology from the University of California at Santa Barbara, a Master of Arts in Broadcast Journalism from Emerson College in Boston, and prior to becoming a coach, I was an entertainment publicist representing award-winning TV clients including America Idol, So You Think You Can Dance, Gilmore Girls and more.
My company has been named a Forbes Top 100 Website for Women and received several awards including a W3 Award for Best Lifestyle Website.
For over a decade, I've been fortunate to work with amazing people like yourself to help them reach their goals and create more joy, purpose and ease in their lives.
I look forward to helping you too!
Emily
1.  I can say the alphabet backwards in under 10 seconds flat.
2. I dropped out of law school after four days. I had no idea what I wanted to do with my life when I finished college and law school was something I applied for and got in to, so I went. And even though I felt really cool saying "I'm going to law school," by my second day I knew that it wasn't something I wanted, and if I stayed the only reason I'd be doing so was to prove to everyone that I could do it.
That was the moment in my life when I realized that at the end of the day it didn't matter what people thought or said about me, what mattered was how I felt. In making the decision to leave, I chose to live my life for me.
3.  I've been lucky to call 9+ special places 'home' so far in my life including: Ojai, CA, San Diego, Santa Barbara, Florence, Italy, West Hollywood, Beverly Hills, Boston, New York City and Kauai, Hawaii.
4.  I have the cutest, sweetest and silliest Labrador pup on the planet, named Harper, who completely has my heart.

You deserve to make your work known and experience the success you desire.
You deserve to wake up eager for the day and to feel confident in yourself and your work.
Don't ever doubt the power you have to change things for the better.
By the way, it's easier than you may think.
What People Saying About Working with Emily
"If you're looking to expand your influence, up your media presence, or attract new clients, then you'll love working with Emily! Emily is encouraging, smart, and media savvy. Not only does she make you feel great about yourself and your brand, but she helps to position you in the best light and approach the right outlets that would be a good fit. I adored working with her and I highly recommend her!"
– Lisa Fraley, Owner and Founder, Legal Coach & Attorney
"Emily has completely transformed the way we think, feel and act around marketing. Her advice and encouragement have been incredibly appreciated and she has brought us an immense amount of clarity and confidence by helping us identify what we were doing right and what specific changes to make in our marketing strategy. The perspective we gained working with Emily has been invaluable and I would highly recommend her to anyone looking for PR clarity and expert marketing."
– Kait Husmann, Co-Founder of Cook + Cure
"Emily has been one of my favorite coaches! Working with her is like having a business confidante, friend and PR expert all-in-one. She brings so much knowledge, care and love and, without fail, is extremely thorough, so you always know she has your back. My list has grown significantly, I've become a Huffington Post Blogger and, most importantly, I am attracting the people who need me most, making the impact I want to be in the world."
– Deborah Acker, Intuitive Transformation & Truth Coach
"Emily Florence is a wealth of knowledge when it comes to publicity. She is invested in seeing you succeed and ensures you have the tools you need to bring your message to the forefront of your industry. She combines her years of expertise in PR and publicity with a creative mindset to identify several ways for you to raise your visibility and bring your message to the masses. Her quick, solution-focused mindset and genuine, heartfelt investment in your success are greatly valued."
– Dr. Gladys Ato, Clinical Psychologist, Speaker, and Author of the book, The Good Goodbye: How to Navigate Change and Loss in Life, Love, and Work.
"I owe a lot to Emily Florence. She is a PR master of strategic communications!"
– Lisa Luckenbach, Owner and Founder, WiggleLess® LLC
"As someone who had little to no experience promoting, Emily gets straight to the point and actually teaches you what you need to know with no fluff. I am sincerely grateful for Emily!"
– Hallie Bull, Life Coach & Female Entrepreneur