Create a Happier Relationship with YOU
Create a Happier Relationship with YOU
Love Yourself More in an online workshop designed to help you create a happier and healthier relationship with yourself.
When you sign up you'll get instant access to the full program so you can get started right away, or you can wait and go through it whenever you'd like.
It can be challenging to feel good about yourself when negative self-talk takes over. Or when that voice in your head tells you you're not good enough, or doing enough. You may find yourself putting yourself down, comparing yourself to others, or wishing you could snap your fingers and turn into a version of yourself you think you should be.
The Love Yourself More workshop will help you to stop being so hard on yourself and end the day feeling proud of the person you are.
Join now and see how small choices can create huge change so you can start treating yourself with the kindness, patience and respect that you deserve.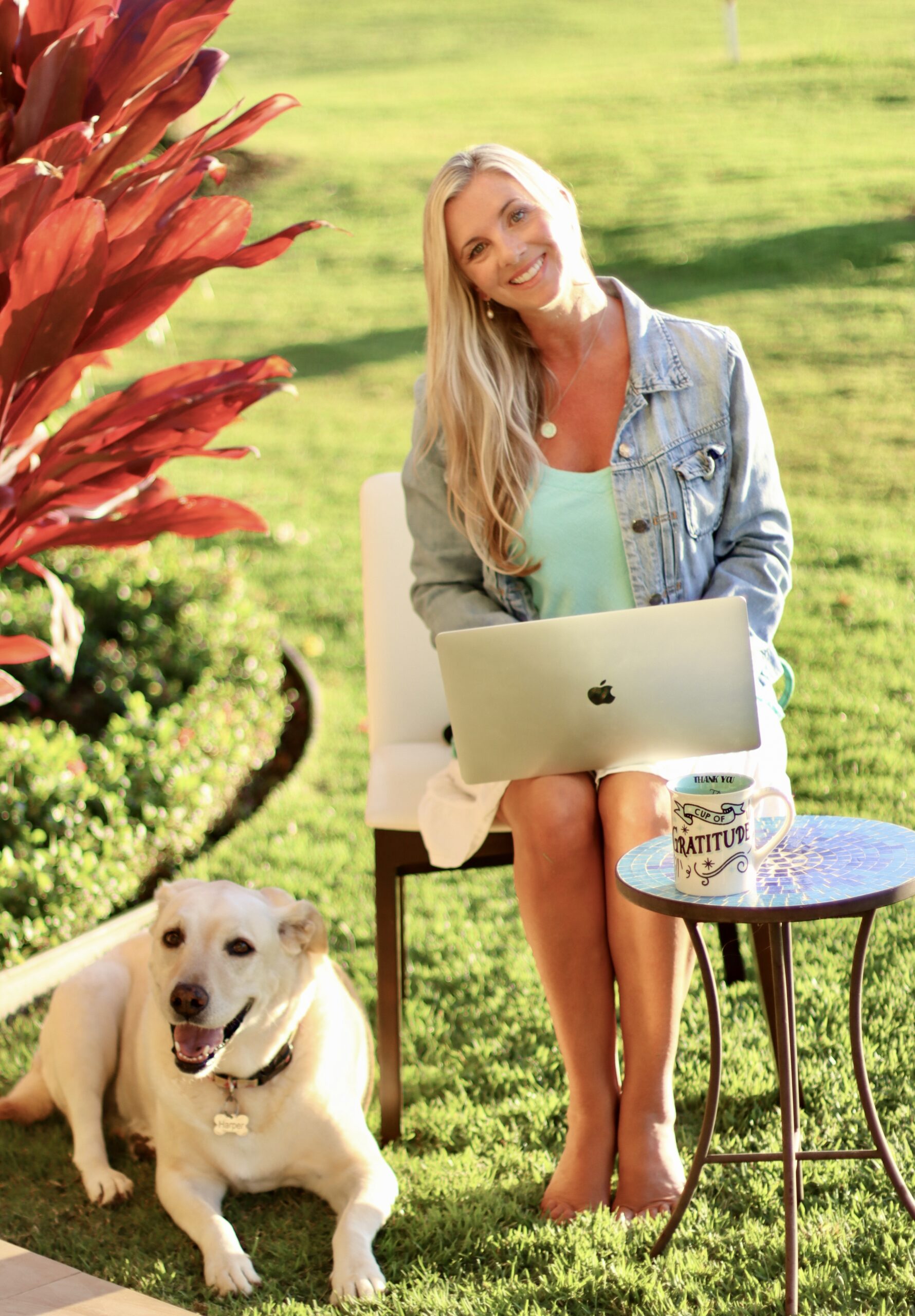 Your host, Emily Florence
The most important relationship you'll ever have is with the person you see staring back in the mirror. You deserve to fully love and appreciate the person you are, go easier and be genuinely kind and loving to yourself.
All you need is intention, awareness and to make more self-loving choices. This workshop will show you how.
One thing I love so much about the work I get to do is when I share with you something I truly know can help you. Because it's helped me too.
If you feel like you could use more self-love tools, or gentle reminders to treat yourself kinder, I hope you'll join me for Love Yourself More.
Get instant access to the Love Yourself More workshop when you sign up.
This workshop is packed with positivity, practical tools, big A-Ha's, and gentle reminders to help you:
Be kinder to yourself in your daily life.
Appreciate yourself more.
Step out of self-judgment and criticism.
Strengthen your belief in yourself.
Make improvements in your life with more ease.
Create healthy boundaries.
Learn easy and fast ways to boost your confidence and feel good about yourself.
Connect with yourself and gain clarity and inner peace.
Let go of your past and anything holding you back.
Believe in yourself like it's your job.
Master my #1 daily exercise to change your life for the better. (It's easier than you think!)
Self-love involves taking care of our bodies, getting good rest, hydration and nutrition, and knowing and respecting our boundaries.
It involves mentally being patient with ourselves, kind and gentle. And using our inner voice to build us up, not break us down.
Sef-love involves nurturing your spirit and being intentional to be positive, hopeful and look on the bright side, especially when life feels scary.
Loving ourselves means believing in who we are and having faith in life, even when we have no idea how we're going to get from where we are, to where we want to be.
Love Yourself More Includes:

Workshop with Emily Florence
Listen to the audio workshop with Emily packed with inspiration and simple tools to help you connect with yourself, increase love for the person you are and learn how to make choices in your every day to be kinder to yourself.
We'll cover how to stop being so hard on yourself and go easy, let go of any shoulda, woulda, coulda's holding you back, plus, simple ways to create a healthier and happier relationship with yourself in your daily life.
You'll also learn how to change your life with gratitude, choose more joy in your every day, increase self-appreciation and so much more.
Plus, discover how to get more joy and satisfaction out of every day with one simple life-changing exercise.

Worksheets to Dive Deeper
Love Yourself More includes PDF worksheets with exercises to help you dive deeper into everything we cover. These exercises are designed to help you connect with yourself, identify how you can be kinder and more loving to yourself, set healthy boundaries and make choices that will improve your relationship with yourself.
You'll also practice self-care and strengthen your belief in yourself.

Additional Resources
Find out the EveryDay Happy Team's favorite books, audios, videos, affirmations, meditations, journals and more.
Press play on a podcast, read one of these books, or try out a meditation to be inspired, uplifted and to feel good.
*Between the audio workshop and PDF worksheets you'll want to set aside 2 hours to complete the workshop. It's 100% online and you get lifetime access so you can go at your own pace and do it whenever you'd like.
Get instant access to the Love Yourself More workshop when you sign up.
Quote I live by:
"Love yourself first and everything else falls into line. You really have to love yourself to get anything done in this world."
– Lucille Ball
Hello! I'm Emily Florence and I'm the founder of EveryDay Happy and host of the EveryDay Happy Show podcast. I'm also a certified life, life purpose and business coach and the creator of Love Yourself More.
For over a decade, I've loved inspiring and supporting amazing people like yourself to help them create more joy, self-love and ease in their lives. Having worked with thousands of people I know first-hand how simple changes in how we treat ourselves and approach our days can have a positive impact on the quality of our lives. Not to mention, boost our energy and joy levels.
I hope to welcome you to Love Yourself More!
With love,
Emily
1.  I can say the alphabet backwards in under 10 seconds flat.
2.  At 20 years-old, I took a quarter off from college and went to Europe for several months by myself. The first month I lived in a flat in Florence, Italy with seven other people – I was the only American. The remainder of my trip I traveled everywhere I could.
That experience changed me to my core. Everything about it from traveling alone half-way across the world, to meeting new people, seeing other ways of living, learning how to depend on myself, and even not complaining because I didn't have anyone to complain to. I highly recommend traveling solo for everyone.
3.  I've been lucky to call 9+ special places 'home' so far in my life including: Ojai, CA, San Diego, Santa Barbara, Florence, Italy, West Hollywood, Beverly Hills, Boston, New York City and Kauai, Hawaii.
4.  I dropped out of law school after four days. I had no idea what I wanted to do with my life when I finished college and law school was something I applied for and got in to, so I went.
And even though I felt really cool saying "I'm going to law school," by my second day I knew that it wasn't something I wanted, and if I stayed the only reason I'd be doing so was to prove to everyone that I could do it. That was the moment in my life when I realized that at the end of the day it didn't matter what people thought or said about me, what mattered was how I felt. In making the decision to leave, I chose to live my life for me.
5.  I have the cutest, sweetest and silliest Labrador pup on the planet, named Harper, who completely has my heart.
6.   I have a Master of Arts in Broadcast Journalism from Emerson College in Boston, a BA in Cultural Anthropology from the University of California at Santa Barbara, and prior to becoming an entrepreneur and certified life coach, I was an entertainment publicist representing award-winning clients including American Idol, Gilmore Girls, So You Think You Can Dance, Bernie Mac and more.
What people are saying about Emily and EveryDay Happy
"You are great and much appreciated! Your messages always give me "A-Ha" moments and gentle reminders I need to hear."
"Thank you for your posts - they are wonderful! Always just what I needed to hear!" 🥰
"You are a stand out that makes me happy every time I read your emails and makes me stop and realise that maybe I should take some time to stop stressing. Thank you for your beautiful kindness. I can only aspire to create such a wonderful inspirational loving and kind presence in the world."
"I just have to tell you how very much I love your notes / snippets of info / messages! I can always relate to them and the simplicity of them! They just resonate with me. So, thank you!"
"I appreciate your emails and the insights you always share. Thank you for working to make other people's lives better and happier."
"Thanks for sharing your WISDOM!!!" 💖
– Betty
"Thanks for your inspiring words. I always enjoy reading your emails and taking your advice. I'm grateful to have found you!"
"RECOMMENDED for HOPE. Stay forever hopeful."
"Always great info! Love you. Hugs from Canada."
"Really enjoy your weekly email. Very positive and encouraging." 💗
"Thank you. This is just so wonderful. Namasté"
"Thank you sooo much for your Feel-Good Friday notes - means a lot!!" 😀😀😀
"Interesting, inspiring & highly recommend." 🙋🏻‍♀️ ❤️ ❤️
"Thank you so much for all your positivity and insights."
"Thank you very much for your heart warming affirmations of positivity and gratitude in abundance. So appreciate you!"
The most important relationship you'll ever have is with yourself.
You owe it to yourself to be good to yourself.
When does the program begin?
You'll receive access to the entire Love Yourself More workshop in our private member area as soon as you sign up. You get lifetime access and can get started right away or whenever it's good for you. You can also return to the program whenever you'd like a refresher in the future. 
How much time will it take?
Between the audio workshop and PDF worksheets you'll want to set aside 2 hours to complete the workshop. But it's 100% online so you can go at your own pace and do it whenever you'd like. 
What's your refund policy?
If you'd like to request a refund you can do so within 3 days of purchasing. Simply email our team at: Team@EveryDayHappyLife.com and we'll help you out.
Who can I contact with other questions?
Please send your questions to: team@everydayhappylife.com and we'll get back to you soon!