Welcome!
Some days you may feel like you're not good enough, or doing enough. You may wish you could snap your fingers and turn into a version of yourself you think you should be with a perfect job, spotless house, and exciting hobbies (or whatever your definition of an ideal life may be).  
But here's something you need to know … You are wonderful, just as you are. You are enough, right now.
Join Love Yourself More and start treating yourself with the kindness, patience, and respect that you deserve.
Love Yourself More is an online program unlike anything out there. You'll receive inspiration and practical tools to stop being so hard on yourself, let go of self-judgment and criticism, and learn how to be be genuinely good to yourself.
The most important relationship you'll ever have is with the person staring back in the mirror. You owe it to yourself to be good to yourself.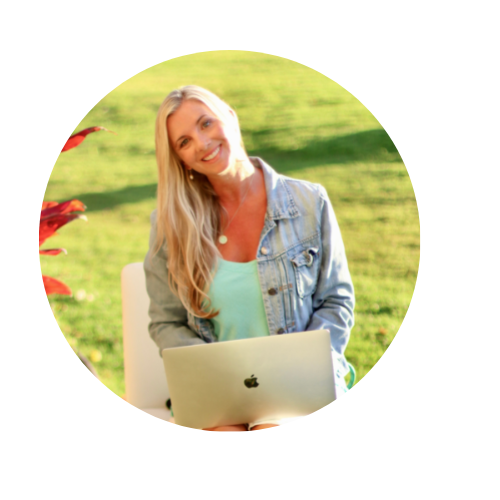 I hope to welcome you to the program!
With love,
Emily
Emily Florence, Founder of EveryDay Happy
When you join Love Yourself More you'll receive:

Weekly Audios from Emily
Each week you'll receive a new audio from Emily including inspiration and tools to create a healthier and happier relationship with yourself. We'll talk about changing your life with gratitude, how to be more kind, gentle, accepting and loving to yourself, how to choose happiness throughout your day, deal with disappointment, boost your confidence, sense of self-worth and belief in yourself, plus so much more. 

Worksheets 
Throughout the 30 days, you'll receive PDF worksheets with exercises and resources to help you connect with yourself on a deeper level, gain more clarity and insight, and put what you learn into practice.

Resources
Throughout our 30 days together, I'll share with you some of my favorite books, audio, meditations, affirmations, videos and more. 
Hello, Friend! I'm Emily Florence and I'm the founder of EveryDay Happy and host of the EveryDay Happy Show podcast. I'm also a certified life, life purpose and business coach and the creator of this special program. 
For over a decade, I've loved inspiring and supporting amazing people like yourself and helping them create more joy, self-love and ease in their lives. Having worked with thousands of people I know first-hand how simple changes in how we treat ourselves and approach our days can have a powerful impact on the quality of our lives. Not to mention, boost our energy and joy levels.
I believe Audrey Hepburn was right when she said, "The most important thing is to enjoy your life, to be happy, it's all that matters." I also believe we're meant to be kind and loving to ourselves.
I'm excited to work with you when you join Reboot Your Soul!

What people are saying about Emily and EveryDay Happy
"Thank you for your posts - they are wonderful! Always just what I needed to hear!" 🥰
"Thanks for sharing your WISDOM!!!" 💖
– Betty
"I just have to tell you how very much I love your notes / snippets of info / messages! I can always relate to them and the simplicity of them! They just resonate with me. So, thank you!"
"Always great info! Love you. Hugs from Canada."
"Really enjoy your weekly email. Very positive and encouraging." 💗
"Thank you. This is just so wonderful. Namasté"
"Thank you sooo much for your Feel-Good Friday notes - means a lot!!" 😀😀😀
"I appreciate your emails and the insights you always share. Thank you for working to make other people's lives better and happier."
"Interesting, inspiring & highly recommend." 🙋🏻‍♀️ ❤️ ❤️
"RECOMMENDED for HOPE. Stay forever hopeful."
"You are a stand out that makes me happy every time I read your emails and makes me stop and realise that maybe I should take some time to stop stressing. Thank you for your beautiful kindness. I can only aspire to create such a wonderful inspirational loving and kind presence in the world."
"Thank you so much for all your positivity and insights."
"Thank you very much for your heart warming affirmations of positivity and gratitude in abundance. So appreciate you!"
"Thanks for your inspiring words. I always enjoy reading your emails and taking your advice. I'm grateful to have found Savvy Miss!"
How much time will it take?
Reboot Your Soul is a 30 day program and you'll want to plan on spending 15 to 30 minutes daily on your Gratitude Practice and Daily Feel-Good Activities. You'll also want to set aside about 45 minutes to one hour each week for the audio inspirations, tools and fun sheets. 
What's your refund policy?
There are no refunds for the challenge. 
Who can I contact with other questions?
Please send your questions to us at: team@everydayhappylife.com and we'll get back to you as soon as possible. 🙂