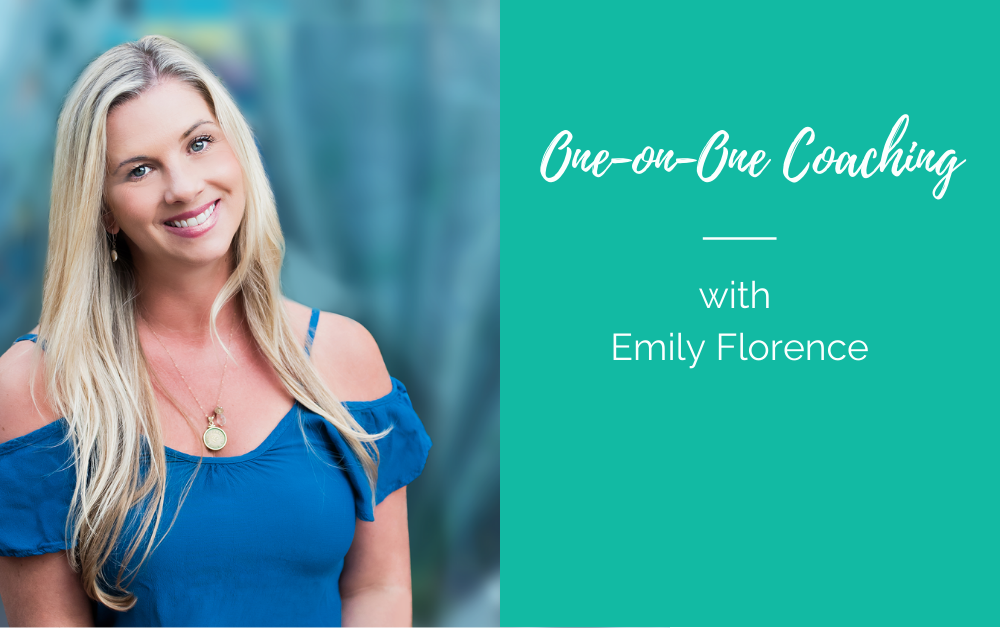 Welcome to One-on-One Business Coaching!
Are you a coach, entrepreneur, author, consultant or small business owner and you're ready to take your business and life to the next level?
Are you feeling overworked, overwhelmed or like it shouldn't have to be so hard?
Join me for one-on-one coaching — designed to help you reach your goals, simplify your business and create more joy, fulfillment and ease in your every day.
Creating and running a business or putting your work out into the world takes a great deal of courage, passion and tenacity.
No doubt, it will change your life!
Though at times the journey can be exhausting, it's also one of the most amazing, rewarding and fulfilling experiences of our lives.
I know the pleasures and pains of having your own business and I know we don't have to sacrifice sleep, health or sanity to succeed.
It's not about luck, or even how hard we work, as much as it's about passion, approach and making smart, self-loving choices.
Since starting my first company EveryDay Happy (formerly known as Savvy Miss), named a Forbes Top 100 Website for Women, I've been helping fellow entrepreneurs, coaches and authors build their businesses.
If you're just starting a business or you want to take an existing one to the next level, join me for one-on-one coaching.
Monthly One-on-One Coaching Includes:

A Welcome Workbook to help you get clear on where you are now and where you'd like to be in the future. This powerful workbook will give us both insight into your business and life so we can dive right in when we begin.

A thorough review of your website, social media, and online presence so I'm familiar with your work before we begin.

4 weekly 1-hour coaching sessions done via phone or Zoom where you'll receive strategy, guidance, accountability, feedback and support.

An Action Plan: Together, we'll develop a clear, effective and focused strategy for you to follow to reach your goals. This will help you stay on course and keep you from feeling overwhelmed, confused or distracted. 
Email Support: If in between our weekly sessions a question comes up, you want to share a win or you'd like me to review or provide feedback on materials, you'll have email access to me. (Up to 2 hours.)
Worksheets, resources, inspiration, tips and tools. Throughout our time together I'll share with you worksheets, resources, tips and tools to assist you so you can organize and grow your business with more ease.
Introductions and referrals: My network of professionals is vast and the people I'm connected with are the real deal. If you desire, I'll connect you with experts who can help in specialty areas or you can partner with.
Ongoing inspiration, encouragement, support and accountability so you can finally reach your goals and live a life that's true to Y-O-U.
BONUS: My DIY PR Course: This online course shows you step-by-step how to get in the media and take your business to the next level, earn credibility and share your work with the world. ($297 value)
Some specific areas we may cover include:
Clarifying your vision, understanding your mission and solidifying your values.
Getting in touch with what you really love doing.
Setting attainable goals.
Identifying your audience, customers, clients.
Eliminating expenses you don't need and understanding your budget so you can be profitable.
Discovering your authentic voice and boosting your confidence.
PR, publicity, marketing, networking, social media, cross promotions and email marketing.
Setting healthy business boundaries.
Team support and automation to free up your time to do more of what you love, less of those things you don't and create more free time to spend with family, friends and your wonderful self.
Is this the first time we're meeting?
I'm Emily Florence.
Hi, I'm Emily Florence and I'm the founder of EveryDay Happy (formerly known as Savvy Miss), which is honored to be named a Forbes Top 100 Website for Women. I'm also the host of the EveryDay Happy Show podcast, a happy writer, a certified life coach, and a former entertainment publicist and journalist. 
I love inspiring and supporting people to create happier, more fulfilled, easygoing lives — and to be kinder to the amazing person staring back at them in the mirror.
I have a Master of Arts in Broadcast Journalism from Emerson College in Boston, a BA in Cultural Anthropology from the University of California at Santa Barbara and a Life Coaching Certificate. I'm also thrilled to be the author of three books – two of which will be published next year (the other is buried in the yard – call it practice!).
Prior to becoming an entrepreneur I was an entertainment publicist representing award-winning clients including American Idol, Gilmore Girls, So You Think You Can Dance, Malcolm in the Middle, Bernie Mac and more.
I believe Audrey Hepburn was right when she said, "The most important thing is to enjoy your life, to be happy, it's all that matters." I also believe we can go easier on ourselves and life. 
Thank you for being here. Have a wonderful day!

What people say about working with Emily  
"If you're looking to expand your influence, up your media presence, or attract new clients, then you'll love working with Emily! Emily is encouraging, smart, and media savvy. Not only does she make you feel great about yourself and your brand, but she helps to position you in the best light and approach the right outlets that would be a good fit. I adored working with her and I highly recommend her!"
– Lisa Fraley, Owner and Founder, Legal Coach & Attorney
"Emily Florence is a wealth of knowledge when it comes to publicity. She is invested in seeing you succeed and ensures you have the tools you need to bring your message to the forefront of your industry. She combines her years of expertise in PR and publicity with a creative mindset to identify several ways for you to raise your visibility and bring your message to the masses. Her quick, solution-focused mindset and genuine, heartfelt investment in your success are greatly valued."
– Dr. Gladys Ato, Clinical Psychologist, Speaker, and Author.
"Emily has completely transformed the way we think, feel and act around marketing. The DIY PR course has been beyond helpful and the group calls with Emily have been AMAZING for our team. She is an absolute professional as well as a ray of human sunshine. Her advice and encouragement have been incredibly appreciated and she has brought us an immense amount of clarity and confidence by helping us identify what we were doing right and what specific changes to make in our marketing strategy. The perspective we gained working with Emily has been invaluable and I would highly recommend her to anyone looking for PR clarity and expert marketing guidance."
– Kait Husmann, Co-Founder of Cook + Cure
"Emily has been one of my favorite coaches! Working with her is like having a business confidante, friend and PR expert all-in-one. She brings so much knowledge, care and love and, without fail, is extremely thorough, so you always know she has your back. My list has grown significantly, I've become a Huffington Post Blogger and, most importantly, I am attracting the people who need me most, making the impact I want to be in the world."
– Deborah Acker, Intuitive Transformation & Truth Coach
Have a question?
Please send an email Team@EveryDayHappyLife.com and someone from our team will get back to you soon. 🙂