business coaching & Consulting
Are you a coach, entrepreneur, author, artist or small business owner ready to take your business and life to the next level?
Join me and see how small choices can create huge change so you can experience the joy, satisfaction and ease you deserve.
Whether you're just getting started, or you're ready to take your business to the next level, my One-on-One Business Coaching & Consulting is designed to help you create a wonderful living doing work you love.
Creating a business, book, product or service and putting your work out into the world takes a great deal of courage, passion and tenacity.
No doubt, it will change your life!
Though at times the journey can feel exhausting, it's also one of the most amazing, rewarding and fulfilling experiences of our lives.
I know the pleasures and pains of having your own business. I also know we don't have to sacrifice sleep, health or sanity to succeed. It's not about luck, or even how hard we work, as much as it's about passion, approach and making smart, self-loving choices.
Since starting my first company EveryDay Happy (formerly known as Savvy Miss), named a Forbes Top 100 Website for Women, I've helped hundreds of fellow entrepreneurs, coaches, authors and small business owners through my programs.
I look forward to helping you too!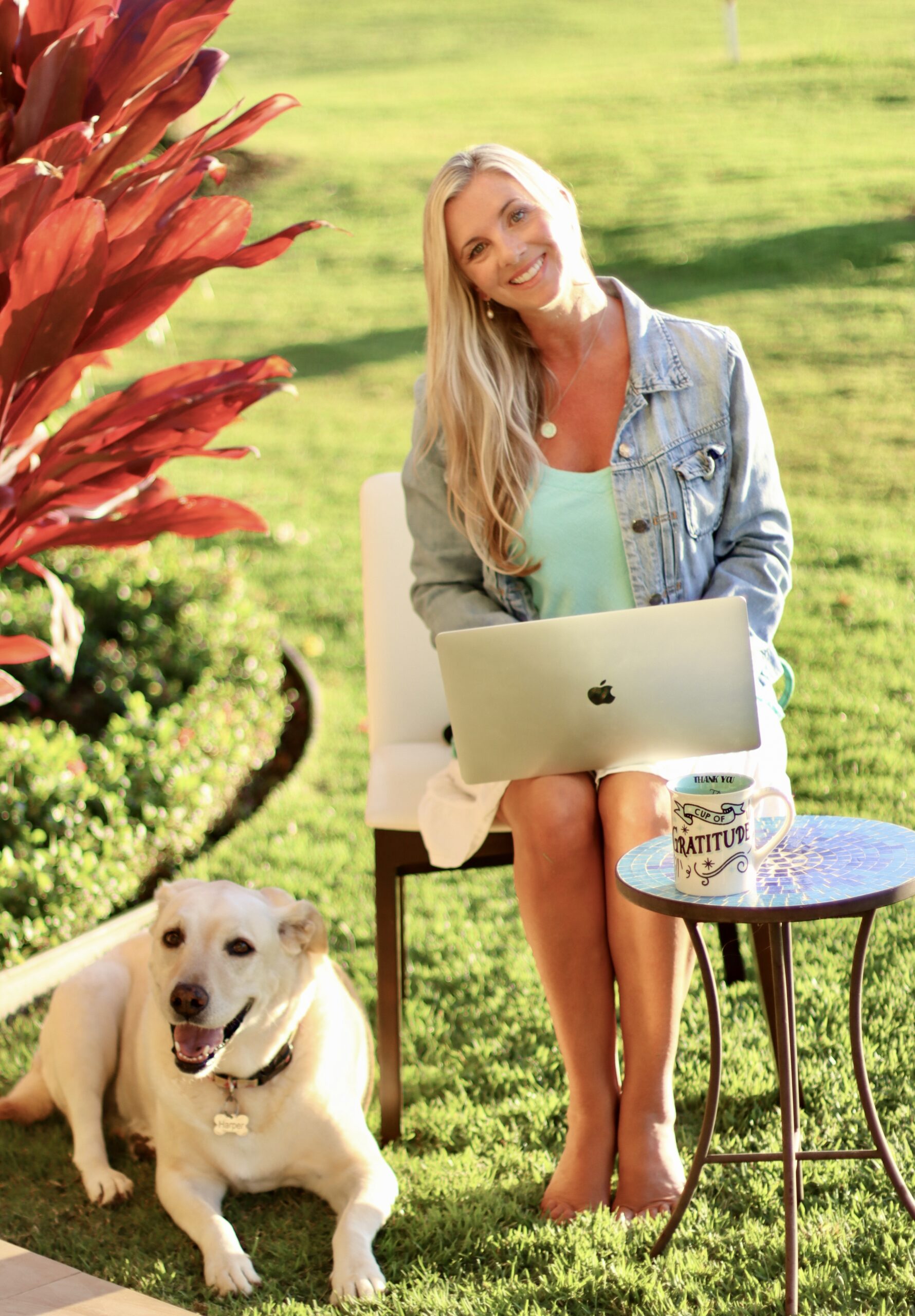 Your host, Emily Florence
Are you feeling overworked, overwhelmed or like what you're trying to accomplish shouldn't have to be so hard?
Are you confused, stuck, or unsure of which direction you should follow?
Are you ready to take things to the next level?
You deserve to enjoy the process of building a business, or sharing a creation, and it doesn't have to be so hard. All you need is intention, awareness and to make more self-loving choices.
If you feel like you could use real advice, guidance, support and accountability, I hope you'll join me for Business Coaching & Consulting.
8-Week Intensive Business Coaching & Consulting with Emily Includes:


6 1-Hour Sessions (Phone or Zoom) with Emily Florence
Get ready to move mountains with these power hour sessions!
Here, you'll receive strategy, advice, guidance, support and a roadmap for moving forward. We'll address your current struggles and get you on a clear path to where you want to be.
These sessions are packed with practical guidance, real tools, strategy and accountability. Plus, a ton of inspiration, positivity and support.

A Powerful Welcome Workbook
Before our first session, you'll complete a Welcome Workbook designed to help you get clear on exactly where you are in your business so we can dive right in.
This workbook is a powerful way to gain clarity around where you are and where you want to be!

Email Support
If in between our live sessions a question comes up, you want to share a win or you'd like me to review or provide feedback on materials, you'll have email access to me. (Up to 4 hours.)

Ongoing Support
I'm on your team and you'll receive ongoing inspiration, encouragement, support and accountability so you can finally reach your goals and have a business and life that's true to YOU.


Introductions, Referrals & Additional Resources
Introductions and referrals: My network of professionals is vast and the people I'm connected with are the real deal. If you desire, I'll connect you with experts who can help in specialty areas or you can partner with.
Worksheets, Tips and Tools. Throughout our time together I'll share with you worksheets, tips and tools to assist you so you can organize and grow your business with more ease. 
Find out my favorite and most valued books, audios, videos and more. 
My One-on-One Business Coaching & Consulting is packed with practical guidance, real tools, strategy and accountability. Plus, a ton of inspiration, positivity and support to help you:
Clarify your vision and purpose.
Set realistic short and long-term goals and a clear action plan to reach them.
Identify who your ideal client or customer is and how to reach them.
Be in control of your finances, eliminate expenses and boost revenues and profits.
Discover your authentic voice and feel confident talking about your business or creation.
Get visibility, earn credibility and share your work with more people in the world using savvy PR and publicity, networking and marketing. 
Create email and web copy to connect and engage with your audience.
Set healthy business and life boundaries.
Establish team support and automation to free up your time to spend with family, friends and yourself.
Be kinder to yourself in your daily life.
Create a healthy mindset for reaching goals and experiencing the success you deserve.
Strengthen your belief in your business, creations and yourself.
Being successful involves getting clear on your intentions and goals, and developing a realistic action plan to get you there.
It involves taking care of our bodies, getting good rest, hydration and nutrition, and knowing and respecting our boundaries.
Being successful involves mentally being patient with ourselves, kind and gentle. And using our inner voice to build us up, not break us down.
It involves nurturing your spirit and being intentional to be positive, hopeful and look on the bright side, especially when life feels scary.
Being successful means believing in who we are and having faith in life, even when we have no idea how we're going to get from where we are, to where we want to be.
Quote I live by:
"Go confidently in the direction of your dreams. Live the life you've imagined."
– Thoreau
Hello! I'm Emily Florence and I'm the founder of EveryDay Happy and host of the EveryDay Happy Show podcast. I'm also an author, certified life, life purpose and business coach, and the creator of several successful online programs including Love Yourself More, Reboot Your Soul and the DIY PR Course.
For over a decade, I've loved inspiring and supporting amazing people like yourself to help them reach their goals with more joy and ease.
I look forward to helping you too!
Emily
1.  I can say the alphabet backwards in under 10 seconds flat.
2.  At 20 years-old, I took a quarter off from college and went to Europe for several months by myself. The first month I lived in a flat in Florence, Italy with seven other people – I was the only American. The remainder of my trip I traveled everywhere I could.
That experience changed me to my core. Everything about it from traveling alone half-way across the world, to meeting new people, seeing other ways of living, learning how to depend on myself, and even not complaining because I didn't have anyone to complain to. I highly recommend traveling solo for everyone.
3.  I've been lucky to call 9+ special places 'home' so far in my life including: Ojai, CA, San Diego, Santa Barbara, Florence, Italy, West Hollywood, Beverly Hills, Boston, New York City and Kauai, Hawaii.
4.  I dropped out of law school after four days. I had no idea what I wanted to do with my life when I finished college and law school was something I applied for and got in to, so I went.
And even though I felt really cool saying "I'm going to law school," by my second day I knew that it wasn't something I wanted, and if I stayed the only reason I'd be doing so was to prove to everyone that I could do it. That was the moment in my life when I realized that at the end of the day it didn't matter what people thought or said about me, what mattered was how I felt. In making the decision to leave, I chose to live my life for me.
5.  I have the cutest, sweetest and silliest Labrador pup on the planet, named Harper, who completely has my heart.
6.   I have a Master of Arts in Broadcast Journalism from Emerson College in Boston, a BA in Cultural Anthropology from the University of California at Santa Barbara, and prior to becoming an entrepreneur and certified life and business coach, I was an entertainment publicist representing award-winning clients including American Idol, Gilmore Girls, So You Think You Can Dance, Bernie Mac and more.
"The most important thing is to enjoy your life, to be happy. It's all that matters."
– Audrey Hepburn