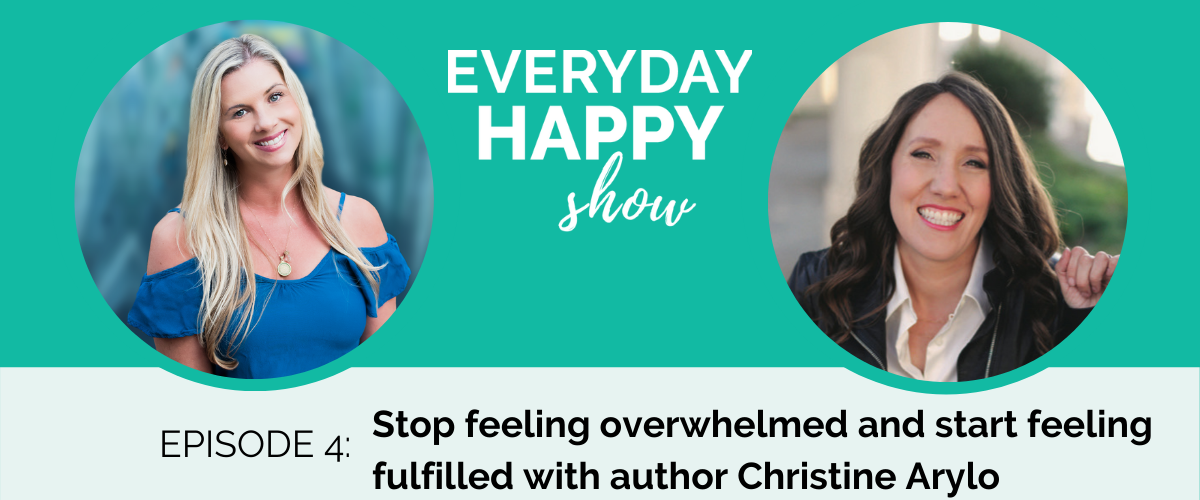 Are you overwhelmed and over it? I hear you! That's why this week on the EveryDay Happy Show, I'm talking with author Christine Arylo, about her new book Overwhelmed and Over It.
I'm excited to share with you my conversation with Christine and simple ways you can go from feeling burnt out and like you can't ever get it all done, to feeling calm, fulfilled and good about yourself.
This episode is packed with so many takeaways. I can't wait for you to listen.
Enjoy!
Emily and the EveryDay Happy Team