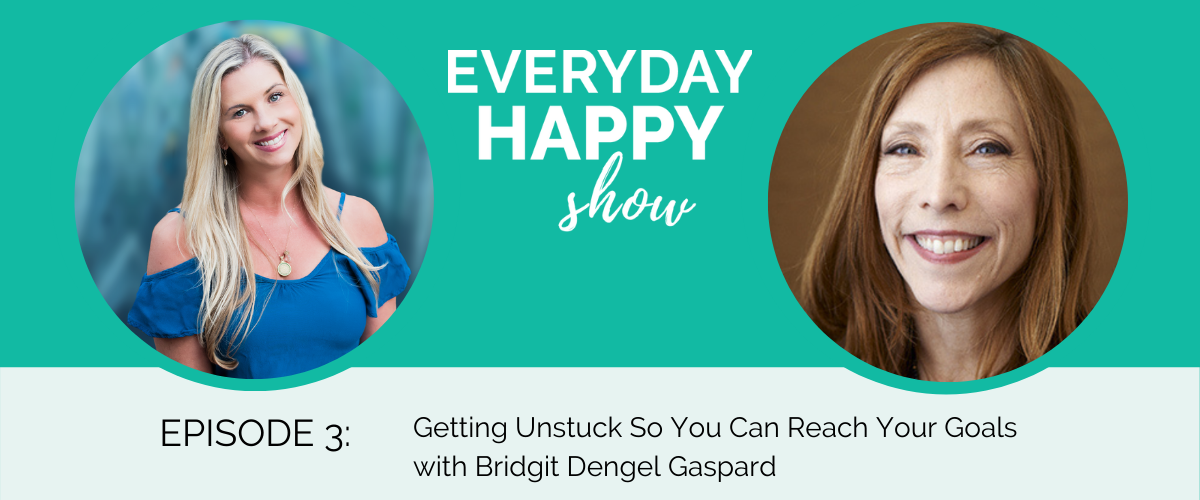 Have you ever been totally enthusiastic about a goal, taken a few steps towards achieving it, but then somehow ended up stuck? Me too!
That's why in this week's episode, I'm excited to share with you my interview with clinical social worker, therapist and author Bridgit Dengel Gaspard.
Bridgit and I talk about her book, The Final 8th, and how using voice dialogue can help you to accomplish your goals and pursue your passions. What's voice dialogue? Bridgit explains in our chat, but essentially it's tapping into your inner selves.
I hope my interview with Bridgit will help you reach all of your goals.
Enjoy!
Emily and the EveryDay Happy Team