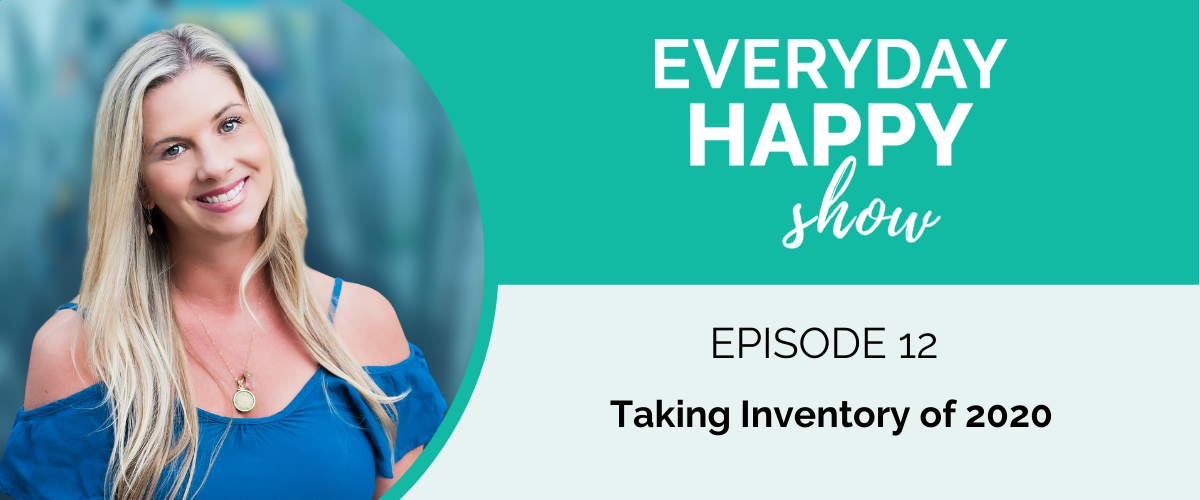 Hi Friends!
2020 is coming to a close, and if you're like me, you're probably looking forward to the new year starting.
This has been a hard year for many of us, but even in the toughest of times, silver linings can be found. I always like to spend the end of the year going over the previous year's accomplishments, goals and events. I find it helps set the stage for an even better year ahead.
That's why this week on the EveryDay Happy Show I'm sharing my taking inventory exercise so you can review your 2020 and kick off 2021 with a bang.
I hope this episode helps you prepare for a fresh start and recognize all that you've accomplished in 2020.
Enjoy!
Emily and the EveryDay Happy Team