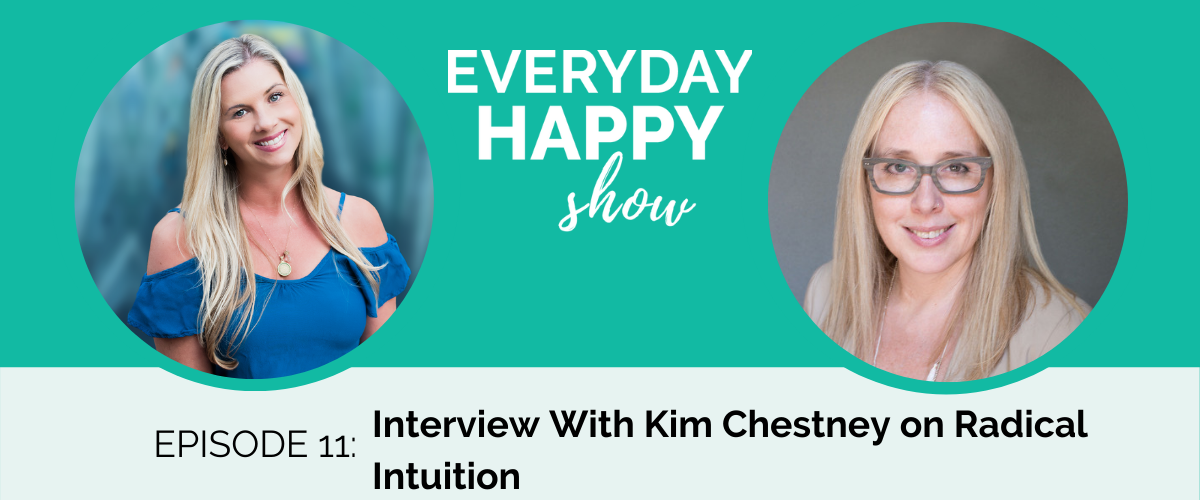 Hi Friends!
You know when you feel it … that voice inside or feeling on your skin that's trying to tell you something, whether it's "yes, go for it," "hmmm, this doesn't seem right" or "turn around and run!"
It's your intuition speaking … AKA your guiding light.
We all have been blessed with intuition — whether we listen to it or not. It gives us that nudge to say "yes" to that travel opportunity, or "no" to that nanny, job or second date. Even when the answer looks different on paper.
Our intuition is like a secret weapon. When we build it, listen to it and follow it, our intuition can
spare us a ton of pain, sorrow and sometimes regret. It can even save our lives by telling us to make an appointment with the doctor or get a second opinion.
That's why I'm so excited for this week's episode where I'm talking with author and intuition expert Kim Chestney.
Kim and I talk about her new book, Radical Intuition, and the importance of recognizing your intuition and using it to benefit your everyday life.
I hope my interview with Kim will inspire you to trust and listen to your own intuition.
Enjoy!
Emily and the EveryDay Happy Team