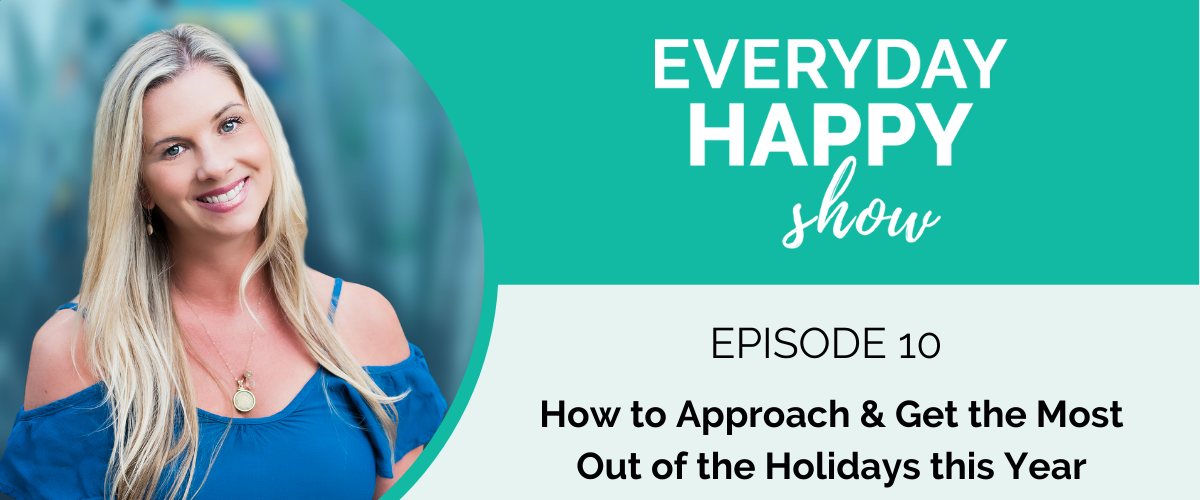 The holidays are here, and if you're like me, that probably brings a whole mixed bag of emotions, especially because this "most wonderful time of year" will look so out of the ordinary.
On the one hand, the season may be just the mood-lifter you need — you can watch all the festive movies on Hallmark and Netflix, and eat holiday cookies to your heart's content. But you also might feel a big wave of melancholy. Maybe you won't be able to get together with your family, and share that big, traditional feast you know and love. 
That's why this week on the EveryDay Happy Show I share 4 ways to navigate the 2020 holidays and how you can find joy in a simpler holiday season.
I hope this episode helps you feel more peace, love and joy during the holiday season. 
Enjoy!
Emily and the EveryDay Happy Team