Life isn't perfect and things don't always go how we expect them to. We all encounter hard days, setbacks, and moments where we feel defeat. But one of the best things we can do to help ourselves through a rough patch, and also make life that much more enjoyable, is to do our best to be positive. 
Here are 2 of my favorite ways to be more positive and keep your glass half full:
Let the Little Things Go
Often, things are only a big deal if we make them out to be. I love this tip from the book,
Don't Sweat the Small Stuff and It's All Small Stuff
, by Richard Carlson. When something upsets you, ask yourself, "Will this matter a year from now?" If the answer is no, do your best to drop it and move on. 
There's no need to make mountains out of molehills, so choose your battles wisely and love yourself enough to let the little things go. 
Engage with People and Activities that Make You Feel Good
Chances are, you encounter an endless stream of bad news on any given day from tuning into the news, social media, and even the people you surround yourself with. 
To keep your positivity cup brimming, be intentional about what you give your attention to and who you spend your time with, and do your best to choose entertainment, people, and activities that make you feel uplifted and inspired. 
Tune out anything that makes you feel scared, anxious, or down on yourself and life. 
Donna Karen said, "Delete the negative; accentuate the positive!" Make it a point to seek out the good in your day and your body and mind (not to mention your loved ones!) will thank you for it. 
Have a wonderful weekend! 
Emily and the EveryDay Happy Team
P.S. 
Join us on Instagram
to feel inspired, uplifted and for daily tips to create more joy in your life.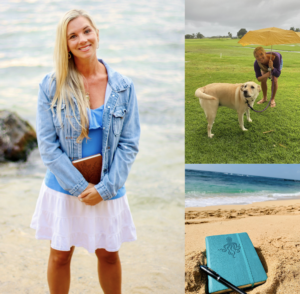 Did you enjoy this note? Now you can help us keep our notes ad-free by showing your appreciation with a tip. You can tip
$5
,
$10
,
$25
,
$50
,
$100
, or
any amount
you want. Thank you for your support! ❤️
Quote du jour
"Optimism is a happiness magnet. If you stay positive, good things and good people will be drawn to you." – Mary Lou Retton
Read and Listen to More Like This
7 Ways to Add More Joy to Your Day
How to Deal with a Life Change
The Magical Word You Need to Start Using